DESIGNING DREAMS: BELLA'S HOLLYWOOD GLAM BEDROOM
Your incredible support allows us to collaborate with organizations who are a source of joy for families facing the most difficult time in their lives. Designing Dreams inspires hope, happiness and support for children battling cancer by making a child's dream bedroom become a reality.
Our friend Bella is incredibly strong, creative and passionate about about makeup, art and acting. After battling Rhabdomyosarcoma, Bella recently became cancer free! We wanted to do something special for Bella to celebrate the end of her treatment, so we partnered with Designing Dreams to give her the bedroom of her dreams.

Last weekend, we had the privilege of revealing her new Hollywood Glam-themed bedroom, the perfect environment for a superhero like Bella. She loved her new room!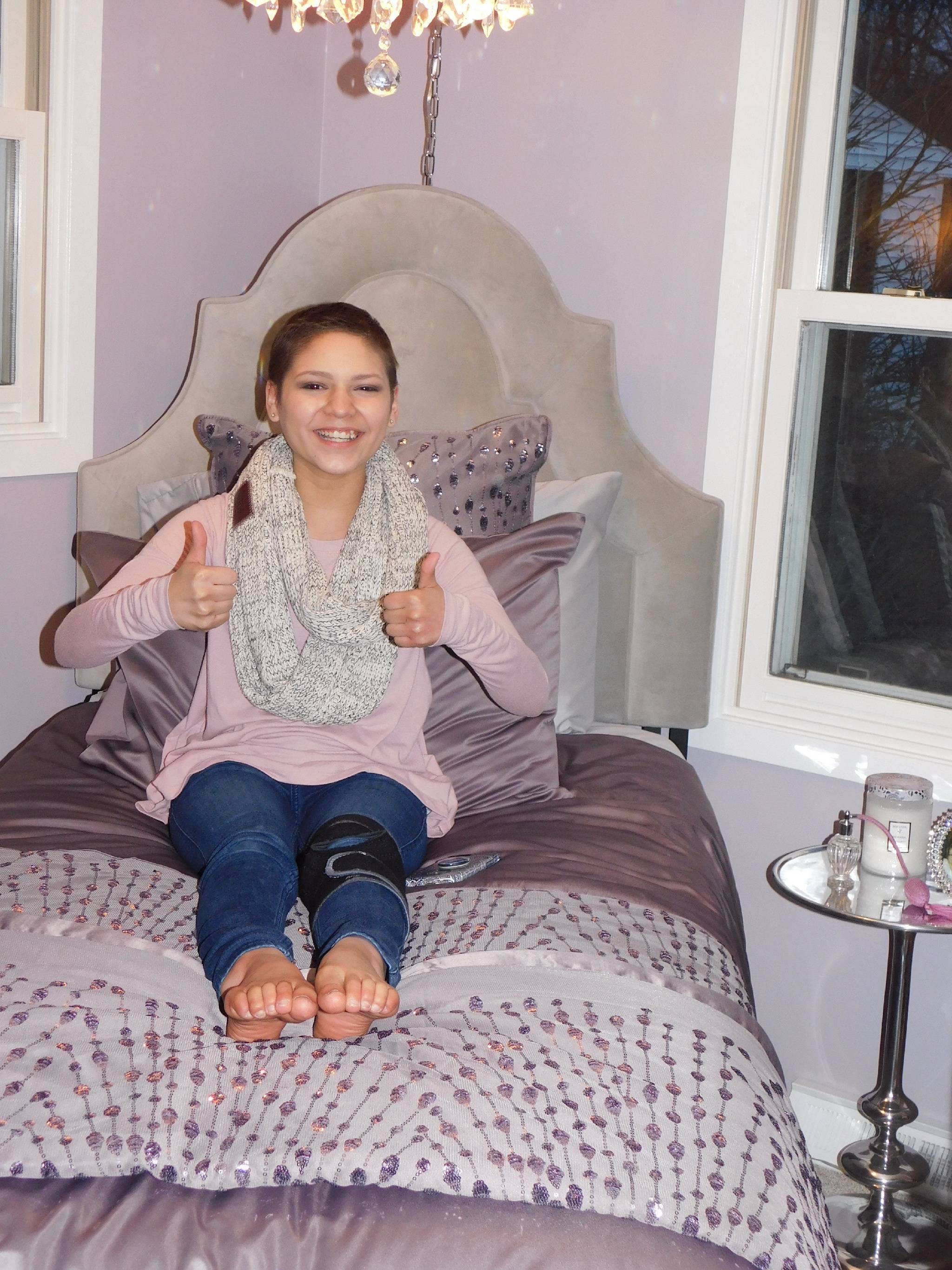 THE IMPORTANCE OF HOSPITAL VISITS
Sometimes the simplest things can bring the biggest smiles and the most encouragement to children battling cancer. For this reason, hospital visits are a crucial part of our mission to support the fight against pediatric cancer.
BUY ONE, GET ONE BEANIES ON NATIONAL SUPERHERO DAY
National Superhero Day is on Friday, April 28. To support our superheroes, we will be delivering over 10,000 beanies to children at over 300 different hospitals around the country.