BIRTHDAY PARTIES WITH THE CONFETTI FOUNDATION
Many children who are undergoing treatment have to stay in the hospital on their birthday. It can be difficult for families to throw a birthday party for their child during a hospital stay, but our partner, The Confetti Foundation, is here to help.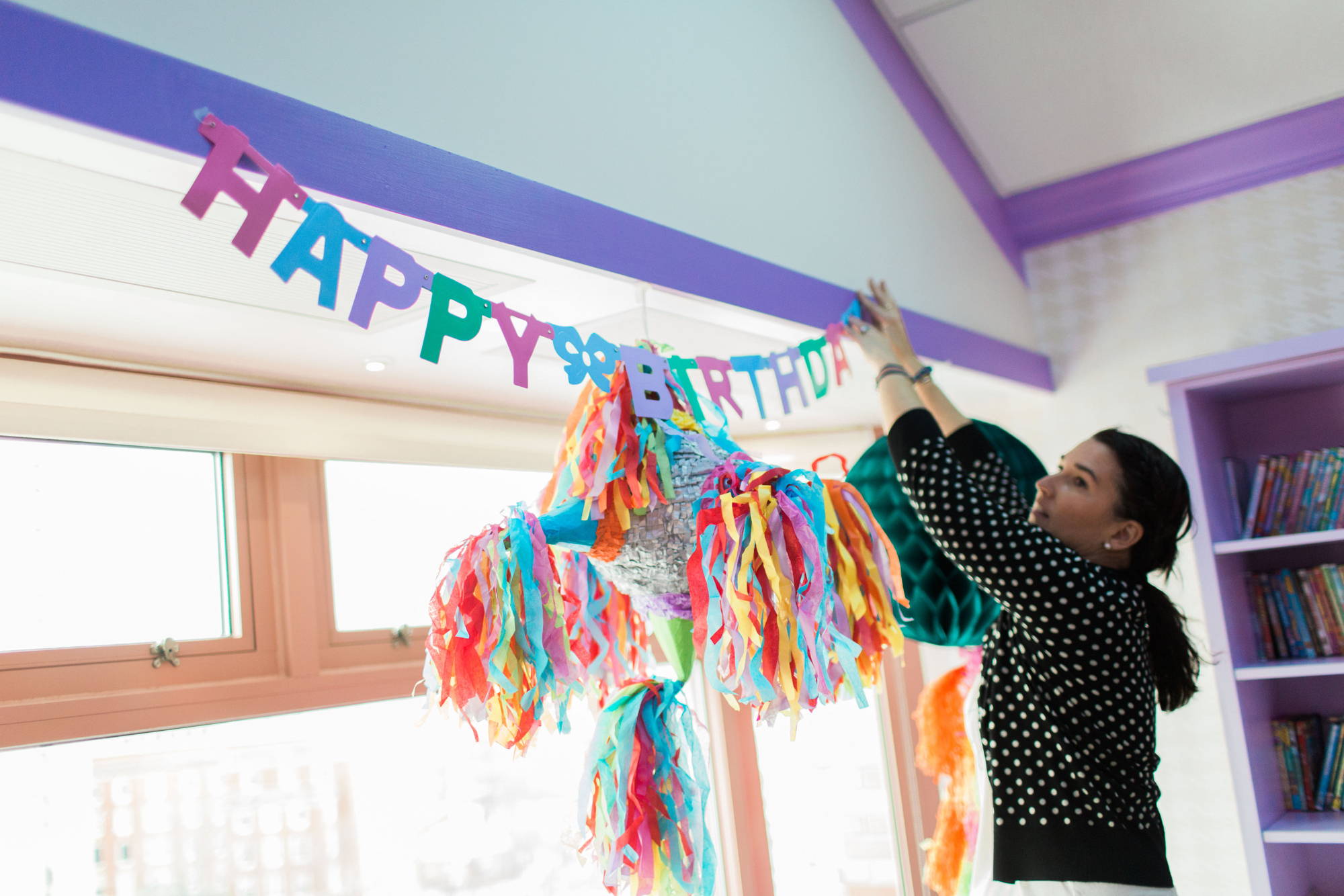 The Confetti Foundation throws children birthday parties while they are in the hospital undergoing treatment. They send a birthday fairy or a birthday hero as a volunteer to hand-deliver a birthday party box to the hospital, and boxes are filled with all the essentials for a fun birthday party!

The idea for The Confetti Foundation was developed in 2010 when the founder, Stephanie, began to wonder what happened to children who are in the hospital on their birthdays. She found that typically, birthday celebrations are postponed until a child comes home. She decided to create The Confetti Foundation to make birthdays more fun for children in the hospital.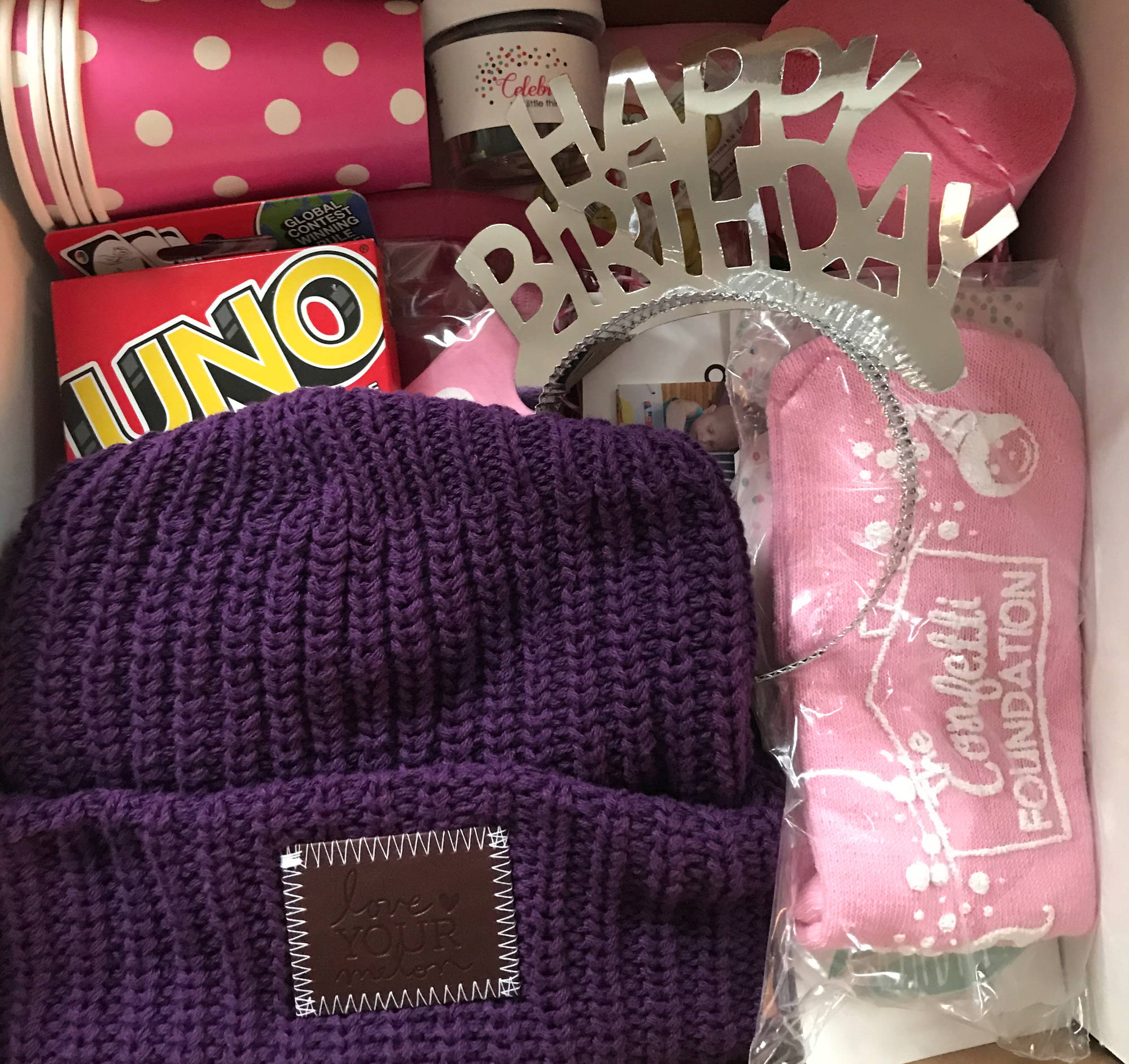 The Confetti Foundation is currently partnered with 206 Children's Hospitals in 47 states country wide. Each hospital keeps a variety of birthday boxes on hand to provide to children and families when needed. The variety of boxes include different themes and ages to be sure to fit all hospitals' needs. The Confetti Foundation has over 100 themes in order to make sure each child has the party of their choice.

Our partnership helps to fund these birthday party packs, complete with beanies for each party. Thank you for your support, which makes this partnership possible and makes birthdays memorable and fun for children staying in the hospital.
Many individuals battling blood cancers like leukemia, lymphoma, sickle cell anemia or other life-threatening diseases need a bone marrow transplant in order to save their life. In order to receive a bone marrow transplant, patients need to find a genetic match, and many times, patients find themselves waiting or never finding a life-saving match.
THE IMPORTANCE OF AMERICAN MANUFACTURING
Many consumers are familiar with our mission to improve the lives of children battling cancer, but not everyone knows all our products are made here in the United States.
This week, as we continue to reflect on and celebrate Independence Day, we want to share some of the reasons behind our commitment to USA manufacturing.