DESIGNING DREAMS: HENRY'S BATMAN BEDROOM
Our friend Henry is a superhero, inspiring us all with his positivity throughout his cancer treatment. He is an energetic kid who doesn't let B-Cell ALL stop him from doing the things he loves. We wanted to do something to encourage Henry to keep fighting, so we partnered with Designing Dreams to give him the bedroom of his dreams!
Designing Dreams is an organization that inspires hope and happiness in the lives of children battling cancer by making their dream bedroom become a reality. Designing Dreams is committed to creating a positive space of healing for children on their journey to recovery through the complete transformation and redesign of their bedrooms. Founded in 2012 by five college students at the University of Minnesota Twin Cities, Designing Dreams has transformed the bedrooms and lives of many deserving children.
Over the course of several weeks, we were able to completely transform Henry's bedroom into a new Batman-themed room and build him his own basement hockey arena! Henry loved his new room and hockey rink, and we were all touched by his pure joy and surprise when he finally got to see his new space. It was an honor to provide a positive and supportive environment that can be a refuge for Henry amidst everything he is going through.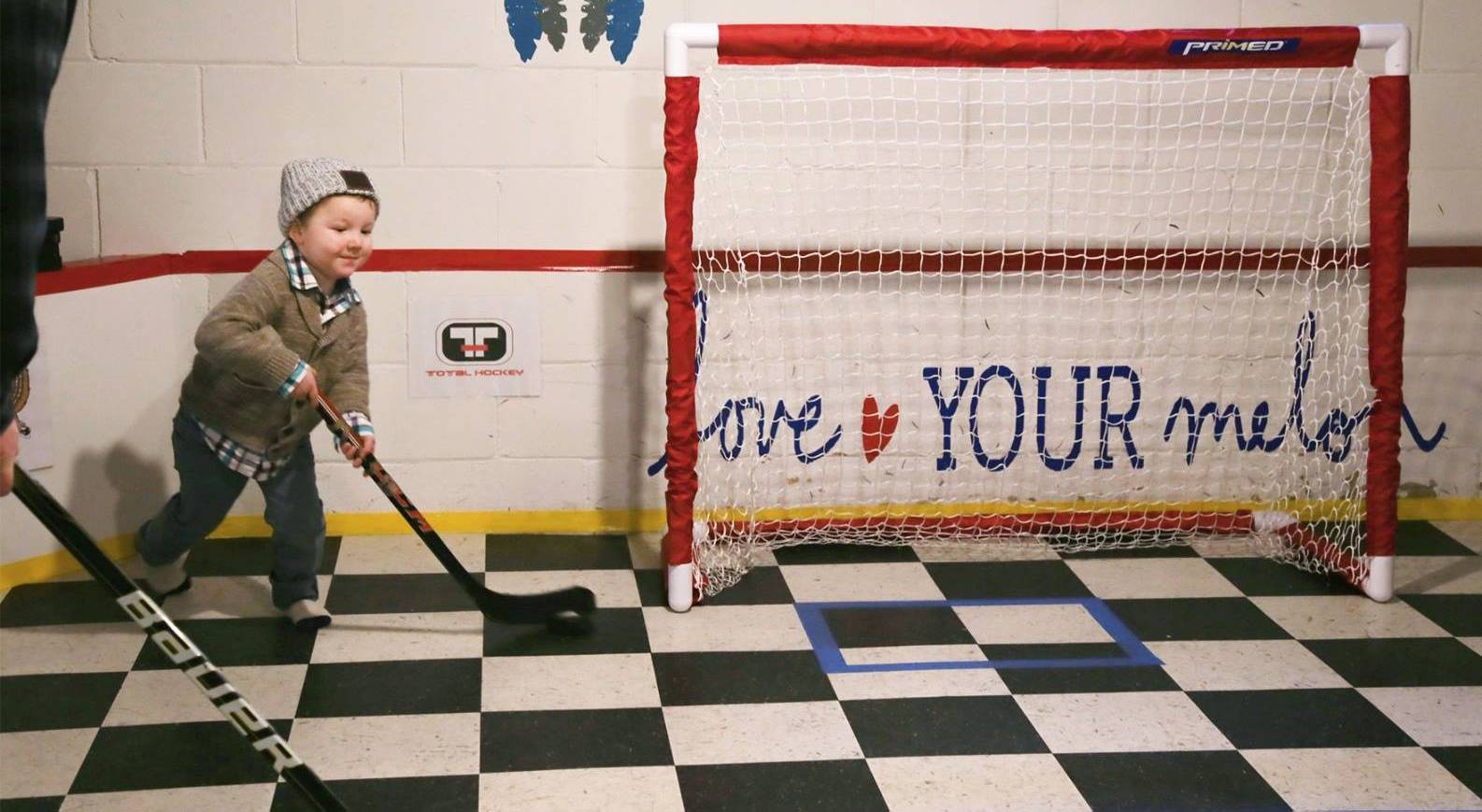 Five-year-old Emma is battling leukemia, but that hasn't stopped her from living life to the fullest!
ROAR BEYOND BARRIERS + LYM: BRAEDEN'S STORY
Love Your Melon is partnering with The Max Cure Foundation's Roar Beyond Barriers Program to support families as they endure the difficulties of pediatric cancer treatment.