PARTNER HIGHLIGHT: UNIVERSITY OF MINNESOTA MASONIC CHILDREN'S HOSPITAL
The University of Minnesota Masonic Children's Hospital is a top-notch hospital in our home state. Masonic provides leading pediatric programs and care for children and families battling cancer.

Our partnership with the University of Minnesota Masonic Children's Hospital is two-fold: our funds are focused on research as well as family care programs in order to make the biggest impact possible in the fight against pediatric cancer.
To ensure the best possible experience for children undergoing treatment, our partnership funded the Love Your Melon Lounge inside Kyle Rudolph's End Zone at the hospital. This is a safe and positive environment to give children and teens the freedom to relax and spend time with friends and family amidst the difficulties of treatment.

The Love Your Melon Lounge officially opened in March 2018, allowing children to play, relax and enjoy our first-ever LYM Beanie Vending Machine and LYM Bubble Hockey Game.

We are honored to work together with you to improve a child's experience during pediatric cancer treatment through this brand new Lounge. Thank you for making this possible! Stay tuned for updates on the research aspect of this partnership.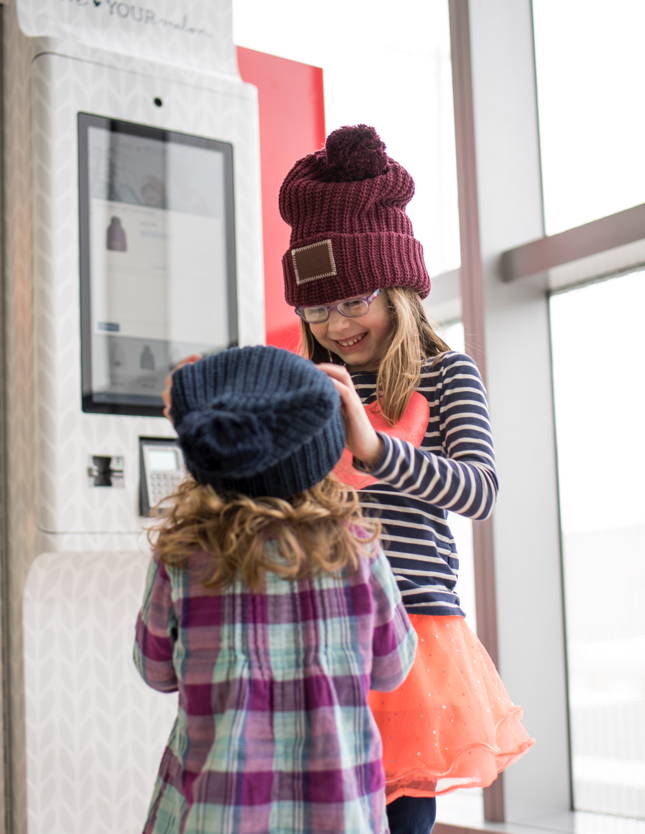 PARTNER HIGHLIGHT: ONE SUMMIT
One Summit, one of our nonprofit partners, is an organization that builds resilience in children battling cancer through experiential learning with Navy SEALs. Through Climb for Courage programs and ongoing mentorship with Navy SEALs, children conquer adversity and learn to persevere in their fight with pediatric cancer.
HOW TO STORE YOUR BEANIES
Spring cleaning is well underway, and if you're anything like the Love Your Melon team, you have lots of beanies in stacks, piles, drawers or bins. We believe there's no such thing as too many beanies, but it can be hard to know how to store them!