PARTNER HIGHLIGHT: MOMCOLOGY
Mother's Day is this week, and we want to recognize and honor the incredible mothers who battle pediatric cancer alongside their children.  

A pediatric cancer diagnosis has an enormous effect on the entire family, and understandably brings a great deal of emotional, physical and financial stress to parents. We are so inspired by the strength of mothers as they support their children throughout the difficult journey of pediatric cancer treatment.

This is why we support Momcology. Momcology is a peer support organization for primary caregivers of children diagnosed with cancer. Feelings of isolation, stress, anxiety and worry are understandably reported by many parents after having a child diagnosed with cancer. Through both their online and in-person support programs, Momcology has created a modern community for families to connect, share timely information, experience educational and restorative events, and most importantly, help each other to heal through a deep connection and meaningful purpose.

Our partnership helps Momcology to launch a new Caregiver Connecting Coffee Program with a national roll-out scheduled for summer and fall of 2018. We can't wait to see the incredible impact of this program - stay tuned for updates!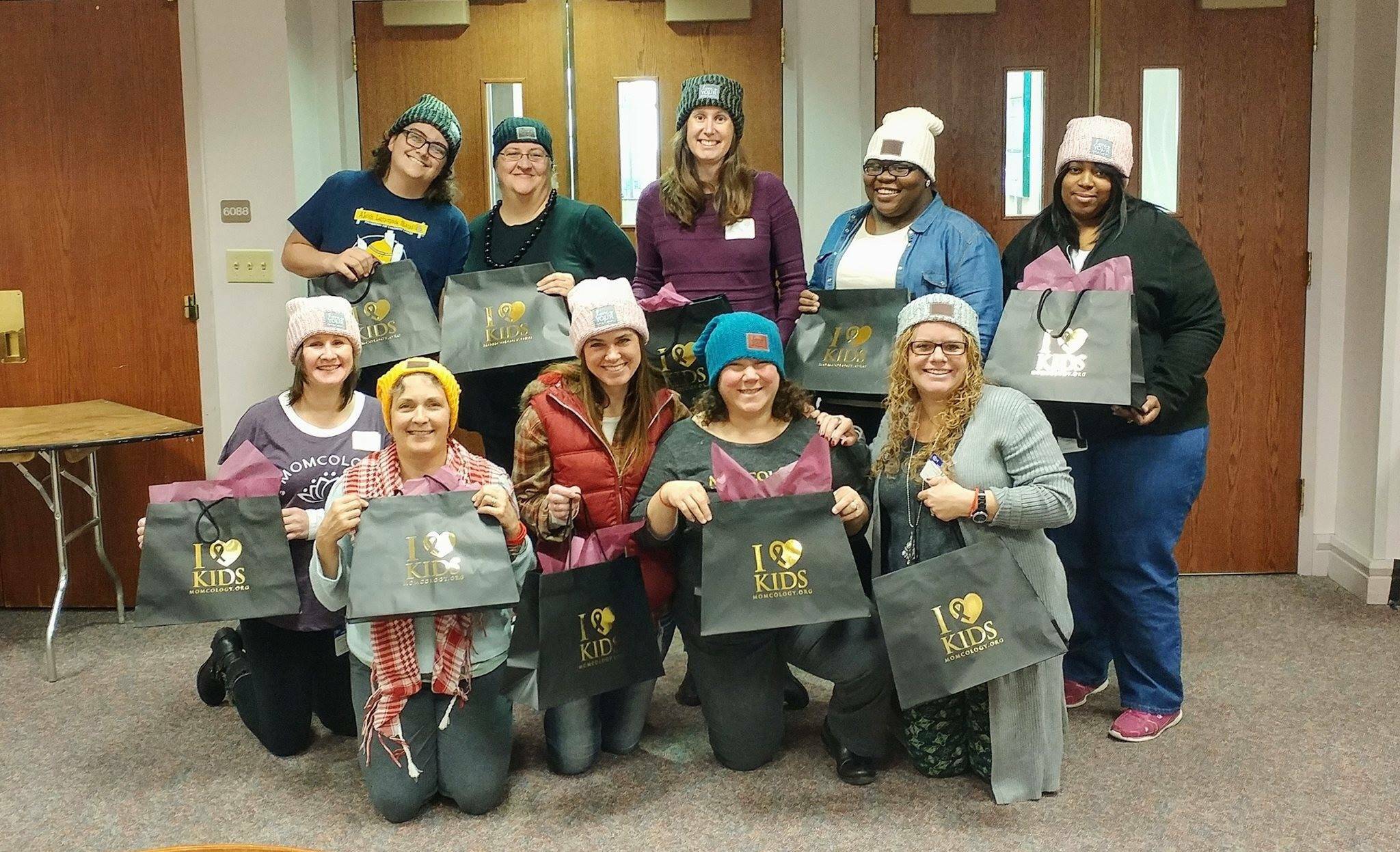 DR. MOERTEL 'S BRAIN CANCER RESEARCH
Meet Dr. Moertel and Dr. Olin, two researchers who are working hard on innovative pediatric cancer research. Our partnership with the University of Minnesota Masonic Children's Hospital is funding a research grant so these doctors can continue improving the lives of children battling cancer.
MEET DR. KARA DAVIS, CHILDHOOD CANCER RESEARCHER
When Dr. Kara Davis first started her career in pediatric oncology, she never thought she would become a laboratory researcher making major strides for childhood cancer research treatments and cures. During her fellowship, Dr. Davis was inspired to use her pediatric oncology experience to directly make a difference in children's cancer research.