Love Your Melon is proud to partner with Alex's Lemonade Stand Foundation because we share a dedication to supporting top-notch pediatric cancer research. We are supporting ALSF with $110,000 given toward research programs in 2017.
$50,000 of this partnership will go directly to the Young Investigator Program to fund a promising young scientist who is working to make a difference by finding better cancer treatments.
$60,000 is dedicated to funding 12 Pediatric Oncology Student Training (POST) grants, which means we are directly supporting 12 students as they experience hands-on pediatric oncology research in 2017.
We are excited to introduce you to some of the POST grant researchers. These individuals are conducting top-notch research to make a difference in pediatric cancer treatments and cures.
ALEXANDER
Project: Generating Fusion-Positive Alveolar Rhabdomyosarcoma in Danio Rerio
Type of Cancer Research: Rhabdomyosarcoma
Meet Alexander. Alexander is no stranger to pediatric cancer - at the age of six, he was diagnosed and treated for Stage III alveolar rhabdomyosarcoma (ARMS). Now, as a student and cancer survivor, he is dedicated to understanding this cancer and working to improve its treatment in the lab at Harvard University. His research is focused on clinical trials for ARMS. According to Alexander, superheroes are people who "inspire hope and work not for the betterment of themselves, but for that of all those around them."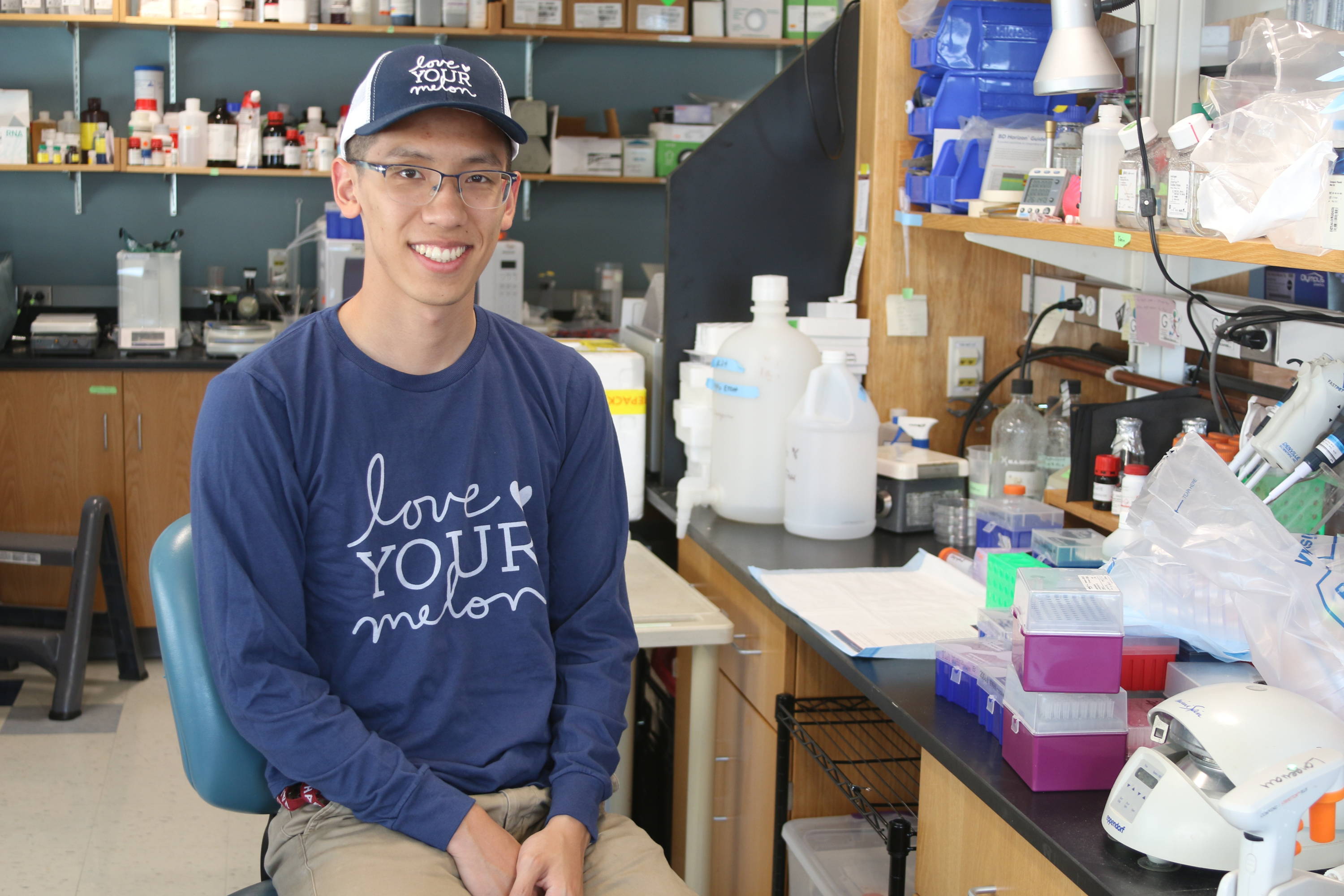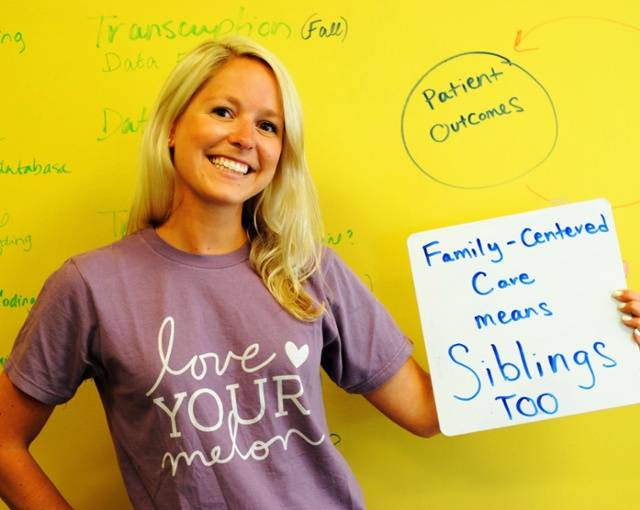 EMILY
Project: Psychosocial Functioning of Siblings of Children with Cancer: A Qualitative Comparison of Parent and Sibling Report
Type of Cancer Research: General Pediatric Cancer
Meet Emily. Emily's background as a clinical research coordinator showed her firsthand the impact that a pediatric cancer diagnosis has on entire families, including siblings. With this in mind, Emily's research specifically assesses risk factors in siblings of children battling cancer, because some of these siblings tend to show signs of depression, anxiety and cancer-related posttraumatic stress. Emily says, "My overarching interest and goal is for my research (through this grant and beyond) to result in improved and informed family-centered care for families of children with cancer."
NATHAN
Project: Elucidating the Mechanism Whereby Native Hawaiian Plant Extracts Induce Calcium-dependent Cell Death in Drug-resistant Neuroblastoma
Type of Cancer Research: Neuroblastoma
Meet Nathan. Nathan recognizes that less is known about childhood cancers compared to adult cancers, and he is working on research for neuroblastoma. Nathan is looking forward to the program fostering his curiosity and providing him with skills and experience to become a successful researcher in pediatric oncology. Nathan says, "If I could make a difference in just one child's life, that would be enough; enough to keep going and fighting for a future truly worth living for."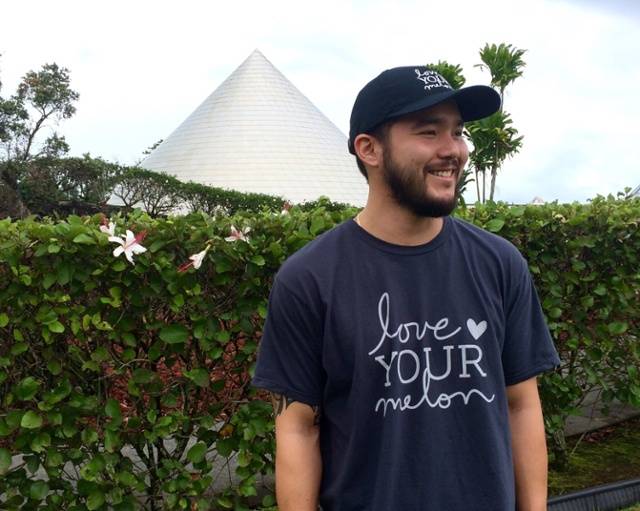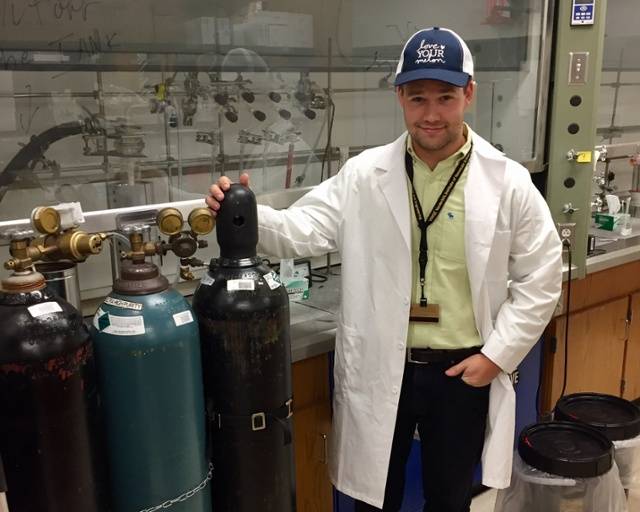 KYLE
Project: Immunotherapeutic Targeting of the STING Pathway to Combat Neuroblastoma
Type of Cancer Research: Neuroblastoma
Meet Kyle. Last summer, he joined a fundraising team for Alex's Lemonade Stand Foundation's "Alex's Million Mile" event, sparking an interest in using his chemical and bioengineering studies to pursue pediatric oncology research. His research is focused on developing new immunotherapies for neuroblastoma. Regarding his research, Kyle says,
"The idea that I may be able to make a real difference in the fight against cancer is one that truly motivates me."
NIKIT
Project: Genetic Models of Ewing Sarcoma
Type of Cancer Research: Ewing Sarcoma
Meet Nikit. As a child, Nikit's older brother passed away after battling cancer, which gave Nikit a desire early on to learn more about pediatric cancer and make an impact. Nikit's research is focused on the cancer that his brother battled, Ewing Sarcoma. He looks forward to his work each day knowing he will have some impact on pediatric cancer, saying, "My excitement regarding my research project only inspires and motivates me to go above and beyond to do the best I can to make my peers, myself, my mentors, and my brother proud."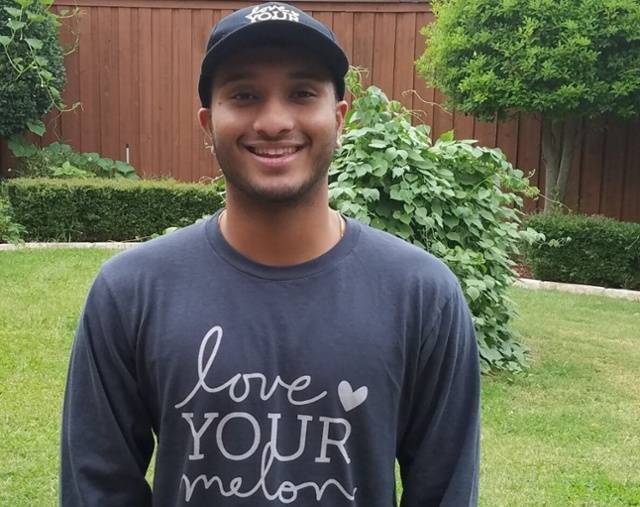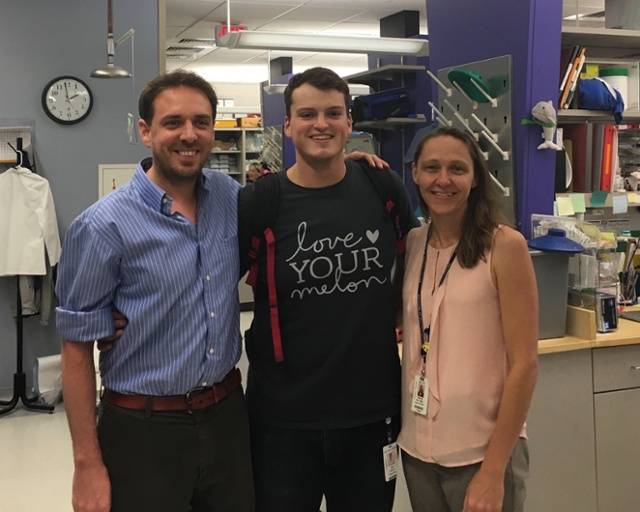 CADE
Project: Defining the Phenotypic and Biological Impact of IKZF1 Deletions in Pediatric B Cell Acute Lymnphoblastic Leukemia
Type of Cancer Research: Leukemia
Meet Cade. At eleven years old, he battled leukemia and learned first-hand the difficulties of pediatric cancer as well as the importance of life-saving treatment and dedicated medical professionals. Now, he is excited to work on research specifically for B-Cell acute lymphoblastic leukemia (B-ALL) to better understand the underlying biology for this high-risk pediatric cancer. Cade loves this research and is excited to be a part of making a change for children going through the same battle that he once did. He says, "There are no words to describe my excitement. I have the opportunity to work on a project that has the potential to bring us one step closer to finding a cure for cancer, a project that has the capacity to save lives. The opportunity to positively impact the lives of others is everything."
JACKIE
Project: Interrogating Genomic Signatures of Pediatric Diffuse Large B-cell Lymphoma to Determine Potential Targeted Therapies
Type of Cancer Research: Lymphoma/Non-Hodgkin's Lymphoma
Meet Jackie. A human biology course during her senior year of high school sparked an ever-growing interest in the microscopic processes in the human body, eventually leading her to shadow doctors and exposing her to the daily obstacles faced by families battling pediatric cancer. This POST grant will allow Jackie to focus on lymphoma therapy, working directly with the pathologists and geneticists in the laboratory. Jackie says, "Through this experience, I look forward to refining my ability to propose questions, collect data, draw conclusions, and write scientific manuscripts that can benefit children and families worldwide."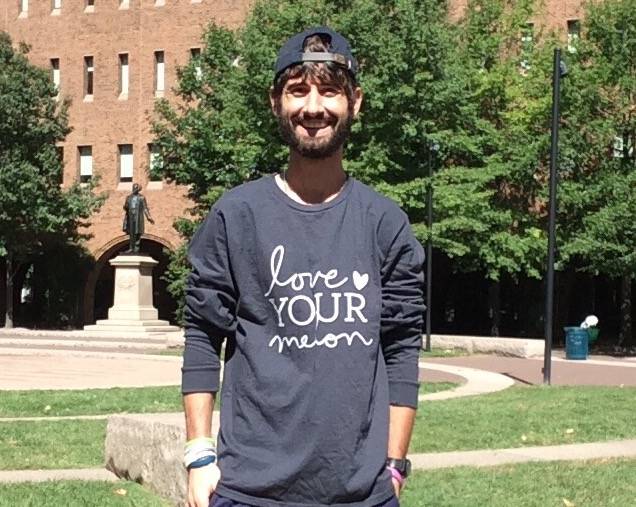 JACK
Project: Preclinical Investigation of Entospletinib in Childhood B-Cell Acute Lymphoblastic Leukemia
Type of Cancer Research: Leukemia
Meet Jack. As a child, he was diagnosed with Hodgkin's Lymphoma and underwent aggressive treatment and a stem cell transplant. Now, as a cancer survivor, Jack is determined to show the same compassion and motivation that the medical professionals showed him as a child. With his grant, he is researching ways to make better treatments for children who are battling B-Cell acute lymphoblastic leukemia. Jack says, "(My medical team) taught me what it meant to be a compassionate medical professional, and I owe them a debt I can never repay. Knowing this, I have chosen to try to pay it forward."
PRANITHA
Project: Exploiting the Context-dependent Interaction of Notch1 and Ets1 in T-ALL
Type of Cancer Research: Leukemia
Meet Pranitha. She first became interested in pediatrics early on in her studies, and she is dedicated to further enhancing existing treatments. The more she learns about current pediatric cancer research, the more she wants to contribute to making it better. Pranitha loves to explore the answers to questions, and is applying this to her research on acute lymphoblastic leukemia. According to Pranitha, "We most definitely don't know the answer to all the "why" questions but that's what gives research the ultimate challenge. This challenge is what I strive to investigate in my medical career and as a future physician as a pediatrician."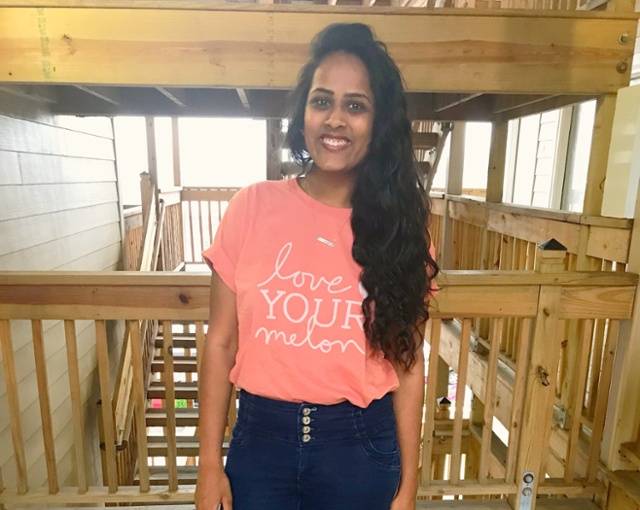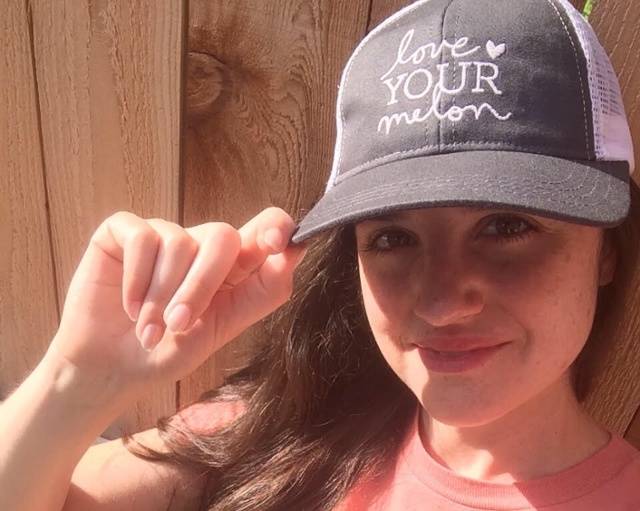 ROSE
Project: Characterizing the Leukemic Microenvironment in Pediatric Mixed Phenotype Acute Leukemia
Type of Cancer Research: Leukemia
Meet Rose. As a child, three of her peers received a pediatric cancer diagnosis, instilling in her a curiosity for understanding these cancers and working to help find better treatments and cures. Her passion is to study the rare and lesser-understood forms of pediatric leukemia such as mixed phenotype acute leukemia (MPAL). When speaking of her research, Rose says,"Although my part might be small in comparison, it is an incredible feeling to be a part of something bigger, of something that could eventually mean a better, longer life for hundreds of kids."
CURESEARCH: CADEN'S STORY
One of the most difficult realities of childhood cancer is that there doesn't seem to be any rhyme or reason why some children are diagnosed with it.
This year, our annual celebration is bigger than ever! Learn more about this exciting day and all the events happening around the United States.