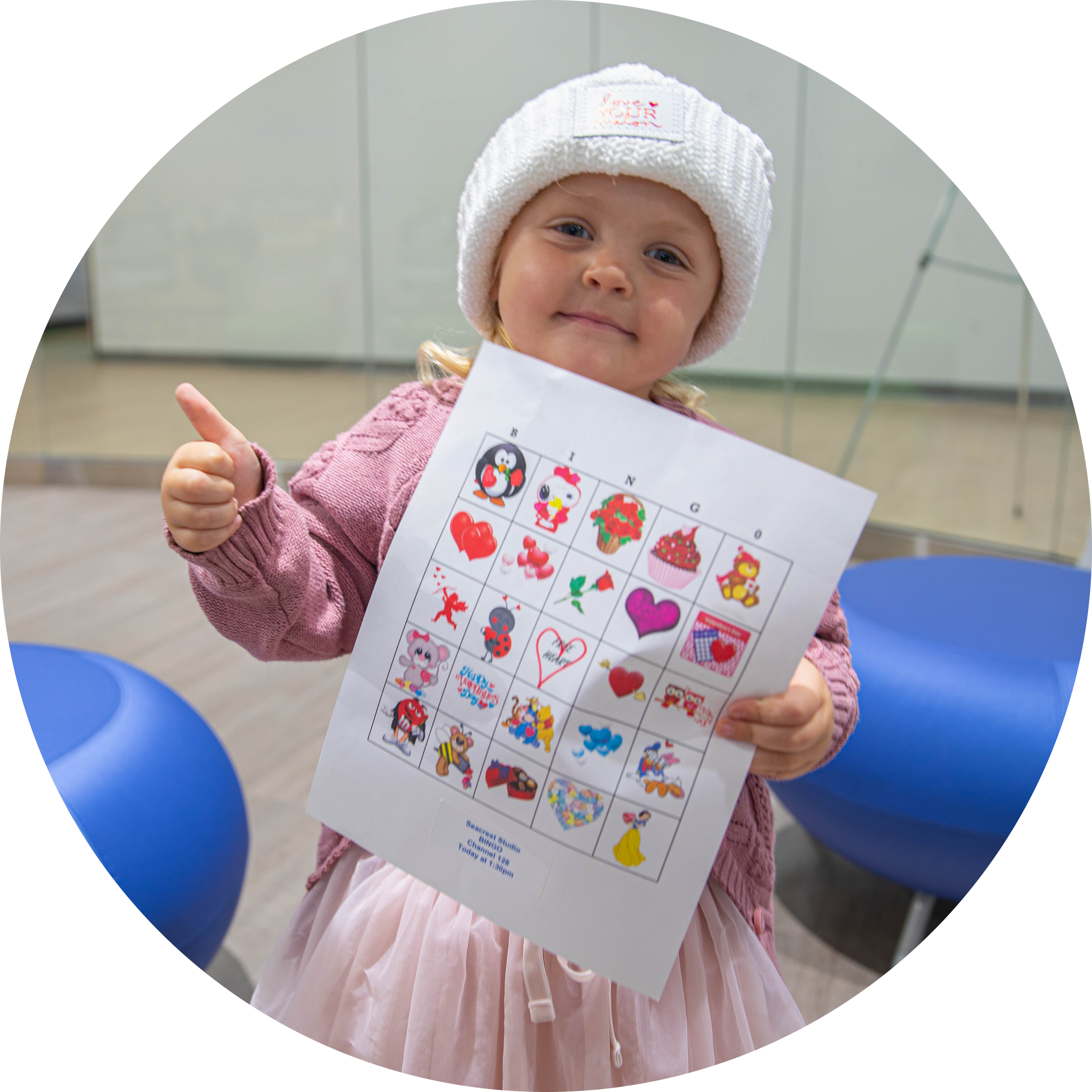 Grant Application Process
Love Your Melon is dedicated to improving the lives of children and families affected by pediatric cancer.

By providing funding to nonprofit organizations, fostering a community of support, and giving a beanie to every child battling cancer, Love Your Melon is committed to advancing cures and helping families, physically, emotionally, and financially.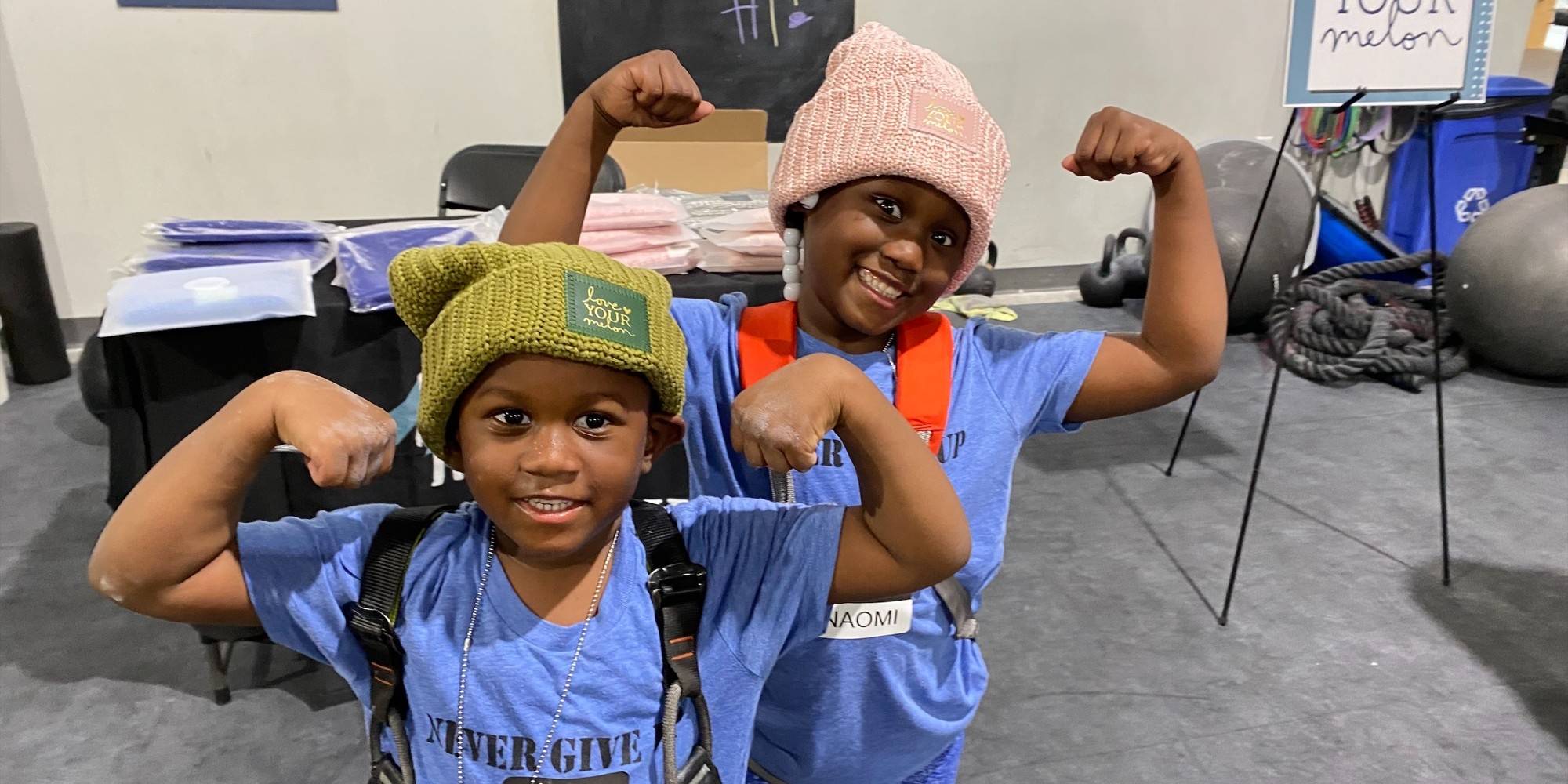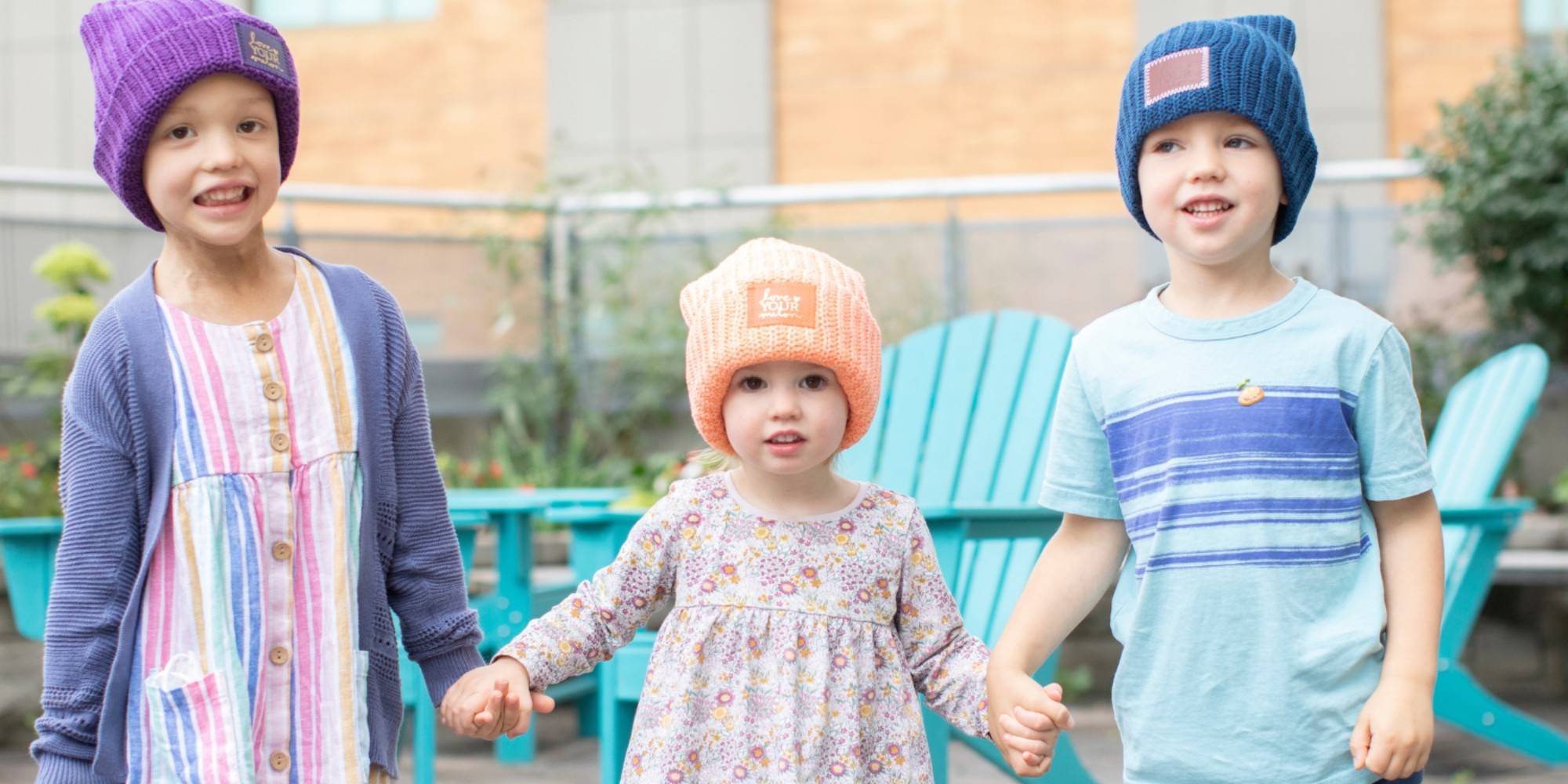 Grant Program
Love Your Melon is now accepting applications from non-profit organizations for a one-year grant. Each application should focus on a program(s) or project(s), and should address one or more of the following priority funding areas: Childhood Cancer Research, Family Support, and/or Therapeutic Experiences. We recommend visiting our giving page to read more about each pillar and to learn about the organizations we've supported in the past.
While your organization must support pediatric cancer patients and their families in order to be considered for funding, we do not require this to be the sole population your organization serves.
Proposals that highlight your organization's commitment to health equity and/or mental health are especially encouraged to apply during this grant cycle.
Application Deadline:
The Love Your Melon Grant Application Portal will accept applications from October 2, 2023 to November 30, 2023. All applications must be submitted through this portal. Requests submitted via email, social media, or through the mail will not be accepted. All applicants will be alerted no later than January 17, 2024. Love Your Melon may reach out to your organization with clarifying questions.
Who is eligible to apply for a grant?
Organization must be federally registered and have been granted Public Charity tax-exempt status under Section 501(c)(3) of the Internal Revenue Code ("Tax-Exempt Status")

For non-U.S. organizations, Love Your Melon utilizes the IRS's Reliance Standards for Making Good Faith Determinations or Expenditure Responsibility rules and regulations in determining eligible charitable status

Organization or specific project/program must support one or more of the following funding areas: Childhood Cancer Research, Family Support, Therapeutic Experiences.

Most of Love Your Melon's grant recipients carry out their work and serve children and families battling cancer on a National or Global scale. Local organizations may still apply if their work is strongly aligned with Love Your Melon's priorities.

Love Your Melon will not consider grants for:

Individuals

Organizations that discriminate, including but not limited to, on the basis of race, gender, gender identity, sexual orientation, ethnic origin, country of origin, citizenship, veteran, or disability status.

Religious organizations, unless they are engaged in programs that are non-sectarian, benefit a broad base of the community, and have a separate 501(c)(3) designation

For-profit entities, including start-up small businesses

Educational organizations, including private schools and non-public school districts, that have not been, or (if outside the U.S.) would not be, granted tax-exempt status under IRS Section 501(c)(3)

Sponsorship of a specific event, fundraiser, or conference (except if the event is part of a larger program/initiative)


What type of grants does Love Your Melon make?

Love Your Melon's giving is directly tied to our sales performance. Our annual grantmaking budget fluctuates each year based on a number of ever-changing factors, both at our individual company and with the ECommerce industry at large. While we understand the need and importance of multi-year grants, Love Your Melon is only able to provide one-year grants at this time, to ensure we are giving reliably and sustainably.
We deeply value our current grantee relationships. As long as funding permits, and the organization's project/mission is still closely aligned with Love Your Melon's community investment strategy and focus areas, we will do our best to provide continued funding in subsequent years. We're striving for 360 degree partnerships, where communication, and opportunities for synergy continue year-round.
You are not required to submit a project-based grant proposal. We know that unrestricted funding can lead to greater long-term outcomes and stability for nonprofits. Love Your Melon will consider unrestricted funding requests. However, if you are requesting unrestricted funds, we ask that within your detailed proposal you still provide information on your organization's programs and strategy, and showcase what this funding will allow your organization to accomplish on a broader scale.
This grant process is for financial requests only. In-kind donation requests SHOULD NOT be made through the grant application portal. If you would like to request beanies for a hospital or nonprofit organization, please email giving@loveyourmelon.com.
Amount
Typical Love Your Melon grants range anywhere from $5,000-$100,000. With regard to the giving threshold, we expect to have between X-X in our grantmaking budget this cycle, with a goal of supporting between 8 and 12 organizations. We encourage you to ask for the amount your organization needs, but to be cognizant of the estimated amounts mentioned. You won't be penalized for asking for too much, and we will reach out if we have budget related questions. While our goal is always to fund the full grant amount requested, organizations should be prepared to be awarded partial funding depending on the circumstances and what our grantmaking budget allows for. If Love Your Melon is interested in supporting your proposal, but cannot do so at the dollar amount requested, a Love Your Melon representative will contact you prior to award notifications. The purpose of this contact will be to understand if the amount we're able to provide is still impactful, and if it is, how a lower gift will affect the project terms and/or timeline outlined in your proposal.
Review Process
After the application deadline, the Love Your Melon Grant Committee will review your application. A Love Your Melon representative will reach out if there are clarifying questions or if we need additional information to access your request. Final decisions will be made by the Love Your Melon leadership team. All applicants will be alerted no later than January 17, 2024. All communication, unless otherwise specified, will be via email. Complete payment will be made within 6 weeks of official funding notifications.
Reporting
If your organization is awarded a Love Your Melon grant, you will be required to submit a short final report, due in December 2024. This can be something as simple as a brief email with bullet points. We want to hear the progress you've made this year, including successes, challenges, learnings, and more. While not required, we love staying in touch with our partners year round, and also value real-time updates.
All grantees will also be asked to complete an anonymous survey at the end of the year regarding their feedback on the grant process and partnership with Love Your Melon.
Why are you adding a reporting requirement?
We value a vested commitment to our relationships and understand that each partner brings key strengths to the table. Placing a greater emphasis on measuring and reporting results and outcomes helps us understand your work more deeply. It also allows us to learn how we can support your organization more holistically in the future, past the initial check transaction. Additionally, we want to be able to report back to customers so that they can understand the power of their purchase and the real impact their dollars have on the pediatric cancer community.
Application
The application and questions can be found within the form below. So that you can adequately prepare, questions are also listed below:

Organization General Information:
Organization Name*

FEIN (501(c)(3) (If Applicable)*

Year Founded

Official Mission Statement - this will be shared externally if your organization is a grant recipient.*

Organization's headquarters address*

Is your focus in the field of pediatric oncology? (Y/N)*

Contact Information:
Contact First and Last Name*

Contact Title*

Contact Email*

Contact Phone Number

Verification and Finances Information:
Upload your organization's most recent 990 [UPLOAD]

Organizational Budget – Please provide your total organizational operating expense for the last three complete fiscal years. For example: FY2019 $347,000; FY2020 $248,000; FY2021 $303,000. If you are a new organization, please provide your projected total expenses for this fiscal year.

Collaboration and Partnership:
If your organization already has a relationship with Love Your Melon, please explain what your relationship entails.

Briefly describe your most significant collaborations and partnerships with other entities that support your work.

Why are we asking this question? Love Your Melon wants to see that organizations are leveraging partnerships with others in the community in order to maximize their effectiveness. Partnerships and collaborations can serve a variety of purposes, including sharing resources, coordinating advocacy efforts, or improving operations.

Grant Request:
Please give a 2-3 sentence summary of your request*

Dollar amount requested (if you are making an in-kind product donation request, please email your request to giving@loveyourmelon.com instead of using this form)*
Upload Detailed Proposal
(please upload your document as a PDF to ensure we can see the file the same way you intended us to).
We do not require a specific format for the detailed proposal. As a guideline, we suggest including some or all of the following, if applicable: Needs statement/needs assessment, project description and objectives, target population, estimated costs, timeline, and plan for evaluation.
Your Shopping Cart
Your Cart
ALL ORDERS INCLUDE A FREE LOVE YOUR MELON PIN PACK!